Mapping Data
The digital data is used in a variety of ways – whether it's pinpointing your location on company brochures and in-house displays, directing customers to you on your website, or even creating wallpaper for your home or office featuring an area of your choice, the possibilities are endless.
Who are we?
A trusted, iconic brand with strong values and beliefs. We are passionate about working with other organisations who operate under the same ideals.
What we do
Through passion and a lot of hard work we have created and now manage the most extensive street and road mapping solution for the UK.
Why we do it
We love maps! Our Company was built on creating the most beautiful and accurate cartographic content.
Why is it good?
Familiar, easy to read, clear, informative and designed to display route information.
Licences
Now, copyright is a bit of a dry subject but it exists in our maps due to the considerable amount of time and expertise that is put into their creation. Licensing is used to make sure you are fully aware of the duration as well as, how you can use our data.
To apply for one of the following licences simply scroll down to the products section, choose your map style and complete our online enquiry form.
Publishing licence
Incorporate our mapping data in your printed material for external business use. This licence is required for a single one-off print as a wall map to multiple copies of a location map for your business or event. e.g. A local authority has incorporated our map data onto polling cards to ensure voters know where to go.
Digital data licence
Open and flexible access to use our digital map data within your business. This licence enables you to make unlimited prints for internal business use and enable full screen intranet data display (for example a web GIS). e.g. London Air Ambulance utilise our data within a navigation app to save lives.
Annual copyright licence
If you wish to photocopy or scan numerous different extracts from our various A-Z paper publications then this is the licence for you! e.g. Various companies copy our paper maps regularly in commercial property services.
Internet licence
This licence option allows you to add a location map to your website. e.g. Surrey County Council show cycle routes using our data on their website.
Products
All of our existing paper products are available digitally provided as raster data (e.g. TIFF). Explore our range of data products and services to discover what we can provide for you.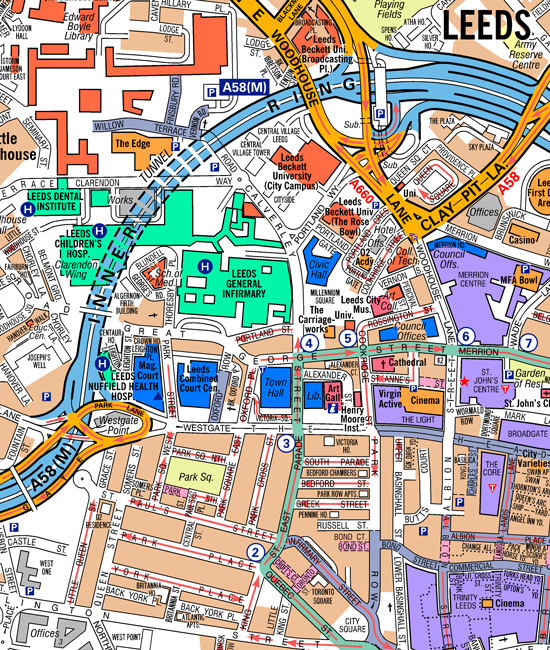 Largescale map data
LARGESCALE is our more detailed dataset and is produced for 98 town and city centres of the United Kingdom. Useful for high-resolution applications this data has been used for tourist mapping for the centre of London.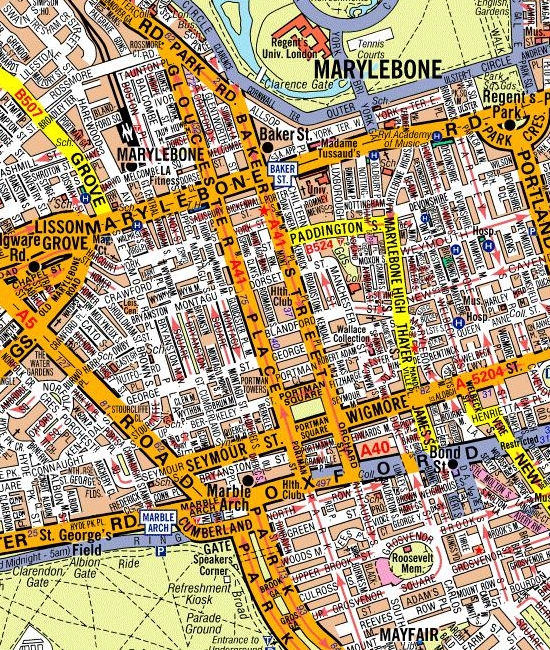 Street digital map data
STREET has full seamless coverage of England. STREET is our iconic dataset designed for readability, easy navigation & routing. Useful for high-resolution applications this data has been used by emergency services for emergency response as well as in preparedness & contingency planning.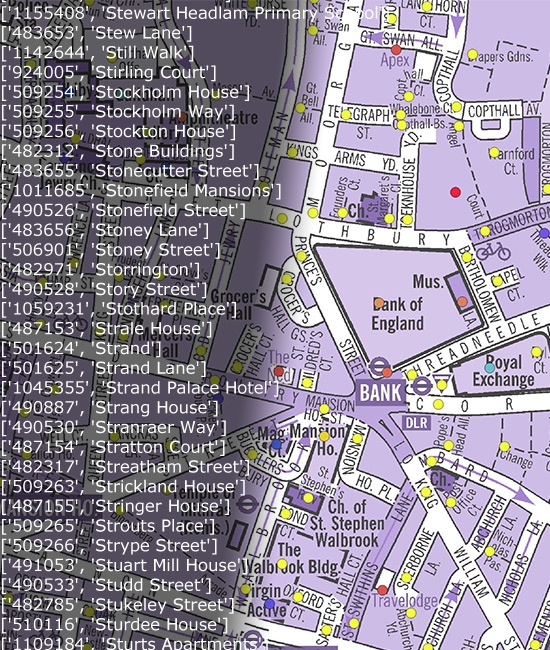 Gazetteer database
The geographic index from our paper publications is available in an ASCii text file format. This data can also be supplied to accompany a specific map area.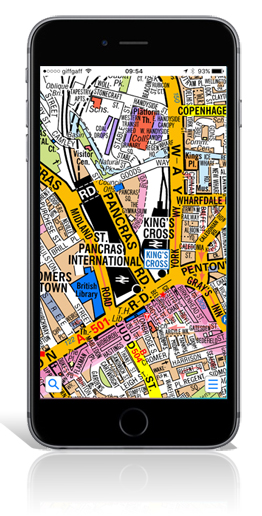 maps for iOS
Internet maps are OK but you really can't beat the genuine article. Use one of these iPhone apps to navigate through London with confidence and ease. This is how mapping should be.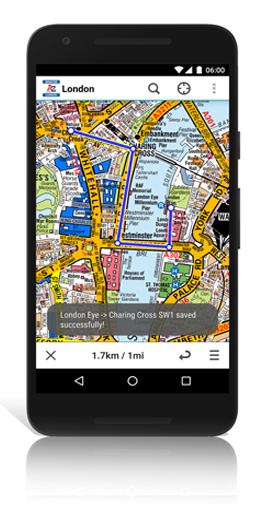 Maps for ANDROID
Get the mapping for your Android phone. Currently two cities are available, London or Glasgow. Use our Android apps to navigate London with confidence and ease. This is how mapping should be.
London Ambulance Service
Street layer is the preferred map layer used by our control room and emergency crews. Supplied in a digital format the maps are used to enable resources and incidents to be visualised against a map backdrop in real time. The same map layer is held on the Mobile Data Terminals (MDTs) inside each of the responding vehicles. The paper map books are used as the backup, and copies are held in the control rooms and also in each of the vehicles. Street map layer is favoured for its clear presentation, bold text and recognisable colours making main roads and features such as town centres, hospitals and train stations easy to spot at a glance.
Dudley Metropolitan Borough Council
Walsall Metropolitan Borough Council